All your data from all your online resources finally on a single platform
Get live data from everything that generates an income for you
Guides & Tutorials
Discover multiple ways to grow your online presence using Tageri
See more
All you need is a browser
Access your data anytime you need it from anywhere
Enjoy full functionality on devices of any size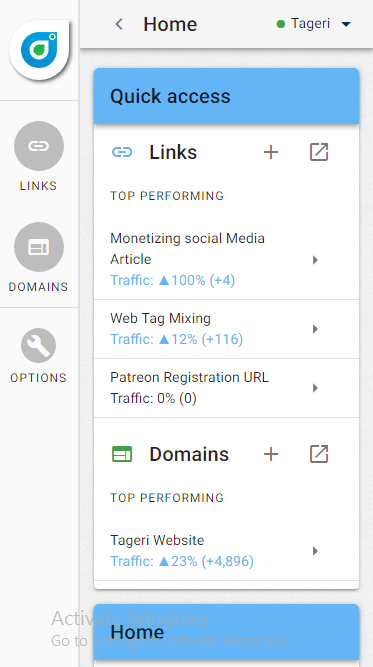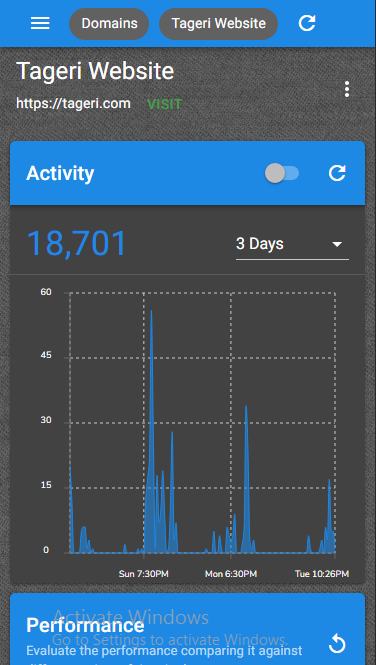 Your account data and settings are stored on the cloud
Themes crafted for a seamless experience any time of the day
free
for ever
Traffic Limit
5,000
(monthly cap)
$4.99
USD/month
Traffic Limit
25,000
(monthly cap)
$9.99
USD/month
Traffic Limit
50,000
(monthly cap)
$19.99
USD/month
Traffic Limit
100,000
(monthly cap)
$39.99
USD/month
Traffic Limit
1,000,000
(monthly cap)
$79.99
USD/month
Traffic Limit
10,000,000
(monthly cap)
For big corporations that generate huge ammounts of traffic, we have a special plan designed for you.
Learn More
Join the Beta Testing program now!
For a limited time only, join the select group to test the upcoming features
Join The Beta
Want to learn more about all the features included in your account?
Learn more
Efficient and easy to use
Ready To Make More?
The next generation in data analytics.
Make links, domains and apps work for you.
Create an account